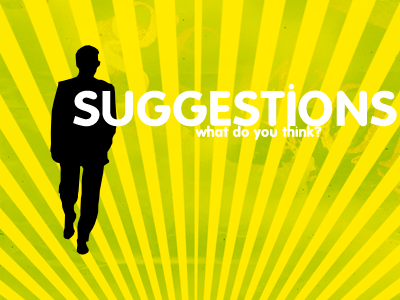 This is the place to leave all of your suggestions for the community.
Whether they be future challenge ideas, improvements to the community or you just want to leave a little love for your cool-aunt-like Mod, I want to hear them!
All comments are screened.

Current Challenge Suggestions
Women of CTU
Ships
Black&White
Episode-Specific
Character-Specific
"I've got a gun"
Inside CTU.
Actors & actresses of 24.
Funny text/text only
Villains of 24

In Memoriam